Free estimate
📞 631-656-8489
Ever since we opened our doors in the year 1999, we have been an integeral part of our community. We are certified and insured. We design and install all types of customized accessibility home modifications. We work with various state agencies and almost all New York state waiver programs. Our owner Scott, brings over 30 years of experience to every project. Scott is the sole representative of SureHands® on Long Island, NY. We serve all the 5 boroughs of NY including Brooklyn, Queens and Staten Island. Under his keen supervision, we have been able to retain and grow a loyal and satisfied customer base.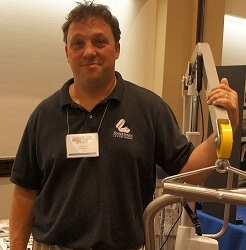 1500+ satisfied customers since 1999
"Custom carpentry by Scott did an amazing job on our bathroom and hand rails for the stairs. I recommend them highly! Very professional, very caring, prompt, very understanding and extremely honest! Thank you for making my life much easier now and for giving my son Shane the independence that he needs!"- Beth M.
"Excellent work highly recommended A+++ wheelchair modifications." - Micheal C.
Agencies we work with
Eastern Suffolk BOCES

Head injury assosiation

AHRC Nassau county
Adults & Children with Learning & Developmental Disabilities

Office of People with Developmental disabilities

Family Residences and Essential Enterprices
Compass Care Management

St. Mary's kids

SKIP of NY